10 Gift Ideas for the Guys who Have (almost) Everything.
Some guys have enough income to buy the gadgets they want.  Other guyss have generous family and friends that keep them supplied with gadgets.  Finally, older guys have a substantial collection of gadgets so it gets harder to find something that they both don't have and would also like.  It can be tough.  I've set out to find some gift ideas for these males in your life and hopefully there is at least one item on this list that will work for your gift hunt for that guy that nearly has everything.  As always, please leave your ideas in the comments section.
I am leaving cell phones off of the list since they are more or less driven by the contract cycle and most guys know, about a year in advance, what phone they want next.  No fertile ground there.  The same for tablets, notebooks, and desktops.  We are in gadget-land here so I will stick to that domain.
Worx Semi-Automatic Power Screw drive with 12 Bits -- $50 at Amazon

The WX254L actually comes with two cartridges that each hold up to six bits and can be swapped in and out of the screwdriver as needed.  The bits load in a cartridge like a gun so it's really handy to change bits as you just kinda shoot like a revolve until you are at the bit you want. 
X-Fire 5-LED Taillight with Laser Lane Marker
--
$40 at Amazon
This bicycle tail light also uses lasers to paint a lane within which the bicycle is traveling.  This is one very cool gadget for the guy who bikes.   .
Nerf Firevision Sports Football -- $20 at Amazon
  (glasses are $8 to $10)
 This is a new lineup of gear that uses microprism technology to make things visible even at night. Whether you're playing football, basketball, or just bouncing a ball, all you need is a pair of Firevision glasses to see the action. The best part? No charging required.  .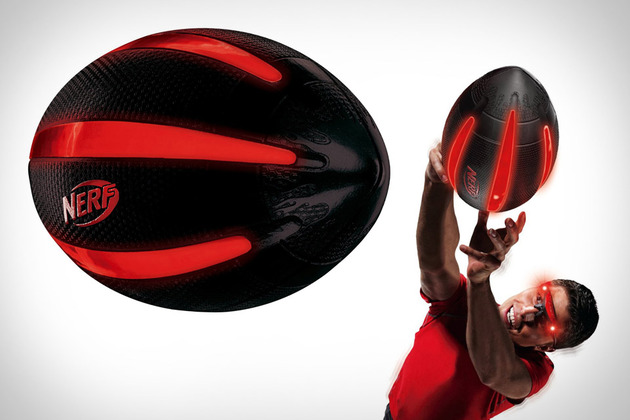 Lasonic Bluetooth Boombox - $190 at Amazon
Resembling the shoulder-mounted boomboxes of yore, this system offers Bluetooth for wireless audio streaming, a 3.5mm input, a USB input, and a SD card reader, dual 15W full-range drivers, a real-time clock display, EQ, full-function remote, an alarm, and, of course, an AM/FM radio.  .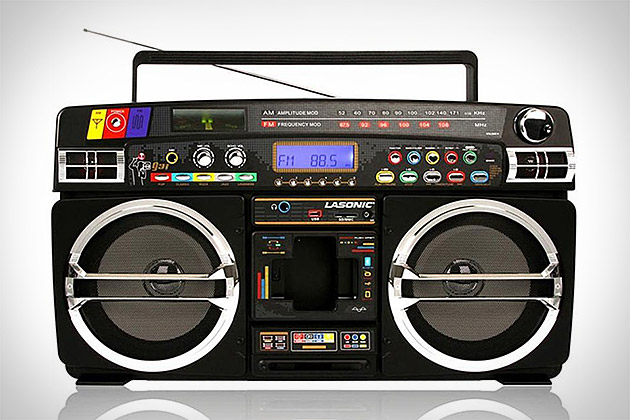 The RUKK NET Pop-Up Golf Practice Net -- $180 at Amazon
This portable sport net pops-up in seconds and stows away nearly as quickly, and also offers high-quality nylon netting, a tough steel frame, a proprietary ball return system, and a weight of only 14 pounds, which means you can carry it anywhere you need to get in a few swings/kicks/throws. .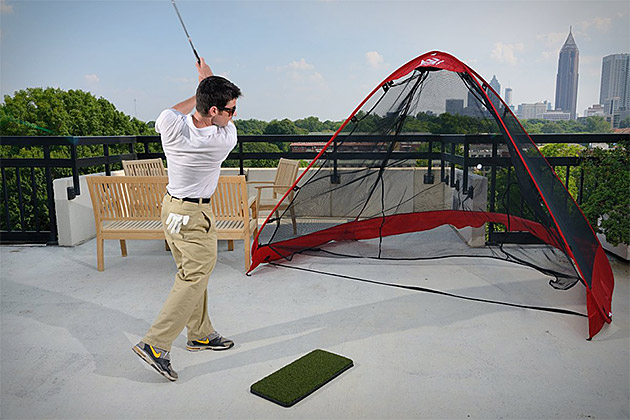 Rover App-Controlled Spy Tank with Night Vision
-- $100 at Brookstone
Drive Rover with your iPod touch (2nd, 3rd and 4th generation), iPhone device, smartphone or iPad table. .
Astro Eye Planetarium Star Projector -- $130 from GadgetsnGear
The Astro Eye Planetarium Star Projector displays in detail 61 constellations and 8000 stars, exactly as they are seen in the sky! You even have the ability to set the date and time so that your indoor night sky mirrors that of the real sky outside.   .

Nuclear Watch -- $175 from GadgetsnGear
An amazing glowing wristwatch powered by real (and 100% safe) nuclear energy that has a 25 year life!  .

The Mind Controlled Movie Director -- $130 from Hammacher
This is the brainwave-reading headset that grants its wearer the power to directly influence the course of specially created movies and games. By concentrating, relaxing, or even blinking at crucial moments, viewers choose who lives and dies, whether the hero wins or loses, or how close an arrow comes to a bullseye. The headset uses electroencephalogram technology to detect the electric signals generated by the brain. As viewers master their mind control, they can change plotlines and select new endings in each of the four included movies. (Note to kids: Dad wants this!)  .

The Shirtpocket Night Vision Monocular -- $180 from Hammacher
 This is the compact night vision monocular that fits in a pocket. No larger than a tape measure, it provides handy night optics for spotting wildlife in either dusk's ambient light or the total darkness of a moonless night. Ideal for pre-dawn hikes, nighttime ambles, or spelunking adventures, the monocular uses active infrared technology to illuminate subjects up to 82' away.  .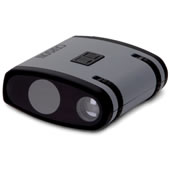 This was a rather challenging Page to assemble.  I often found that the best photo was not from the original site so I went to Google images to do a bit better.  I also looked at about 300 gadgets to settle on these ten.  I love looking at gadgets but I was bleary eyed by the time I got to the end of the list.